Hello World! My name is Caleb and I am thrilled to be part of this 2017 Student Blogging Challenge! This is the first time I have participated in this event, and the first time I have had my own blog as a matter of fact. I love to write so I am very excited to get posting!
Why don't I tell you a little bit about me, because after all, this is my About Me page. I was born in Ontario, Canada and I lived there for essentially all of my life. I had not done a lot of traveling, and I had never left the continent, but that changed for me in grade 7. My parents took a sabbatical year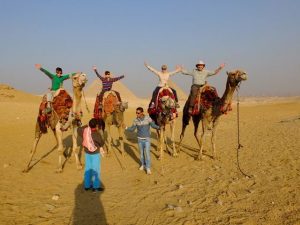 and homeschooled my brother, Connor, and I as we traveled the world for the year. We visited 23 countries in 6 of the 7 continents. A nice city we visited was Jakarta, and I'm only adding that cause I need a J-word. On our trip, we kept a blog called Tan Ed-venture to keep our friends and family updated about life as we traveled. Also, it is a good keepsake to put good memories. I know I said this is the first time I've had my own blog, and that is still true because even though I posted while traveling, it was mostly managed by parents. Here's the link:
https://tanedventure.com/
When we returned from traveling, things went on as normal, but my brother and I were now obsessed with traveling so much that my parents thought they might consider teaching internationally again like they had before I was born. Quite soon after, when the school year ended, we rented our house and moved to Senegal, which is where I'm blogging from for this challenge.
A few things I enjoy to do in my spare time:
Perform card tricks
Play the piano
Go to the beach
Sleep
I also engage in extracurricular activities such as:
Ultimate Frisbee
Vex Robotics
Concert Band
Stage Band
Well, that is all about me so I hope you know me better. But here are three last weird facts about me to finish the alphabet:
My brother and I have xenodocheionology, meaning we love hotels
I like the music of – Drake, Lil' Yachty, Kendrick Lamar, etc.
One of my favorite math terms is zenzizenzizenzic